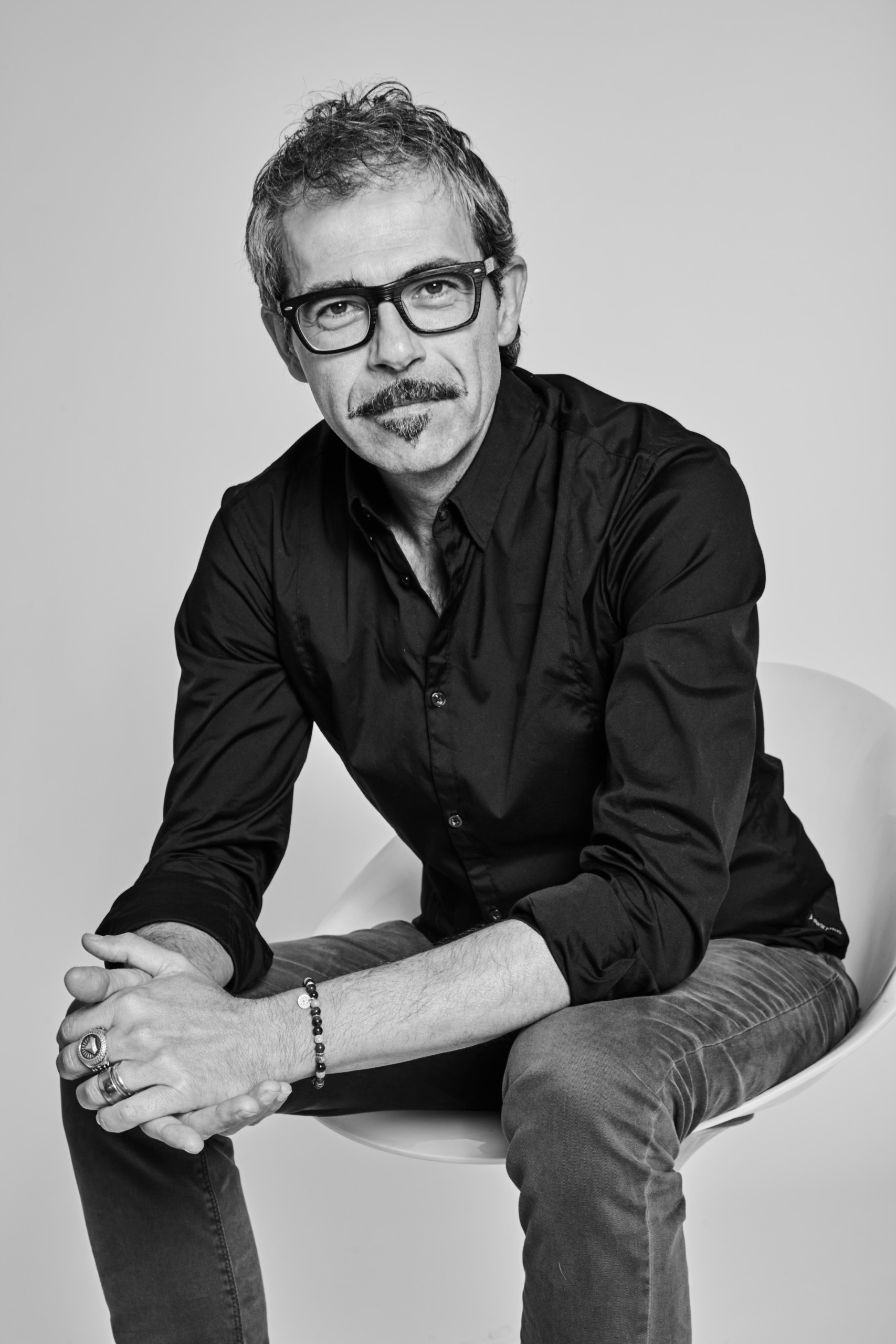 Born in 1967 in Galliate - Novara
1985 - Graduated in graphic design and illustrator at Professional istitute of Graphic Design and Communication.
1986 - freelance illustrator and creative at advertising studies and
Cartoonist at daily newspaper Corriere di Novara.
1987 - Employed at Marc De champeaux Design Studio ( Milano )
Duties: Graphic designer, illustrator, bags and back packs designer.
Among the brands: Cartorama, Sergio Tacchini, Chevignon, Decorline.
1990 - Pm.Group - senior designer in section accessories for clothing, bags and accessory design and graphics applied to the product.
Among the brands:
Katherine Humnett, Uniform, Tourquise, Chevignon, Mama Noel
1992 - Founder Studio BEATBOX.
Bags, objects, graphics, form the basis of design of the Studio working with major companies in the sector.
Among the brands: Fila, Sergio Tacchini, Nava Design, Momo Design, Samsonite, Tumi, Freddy, Everlast, Invicta, Cartorama, Conte of Florence,
Marina Yachting, Krizia Uomo, Corneliani, Lexon
2013 - Freelance Bags and Graphic design consulting for companies.